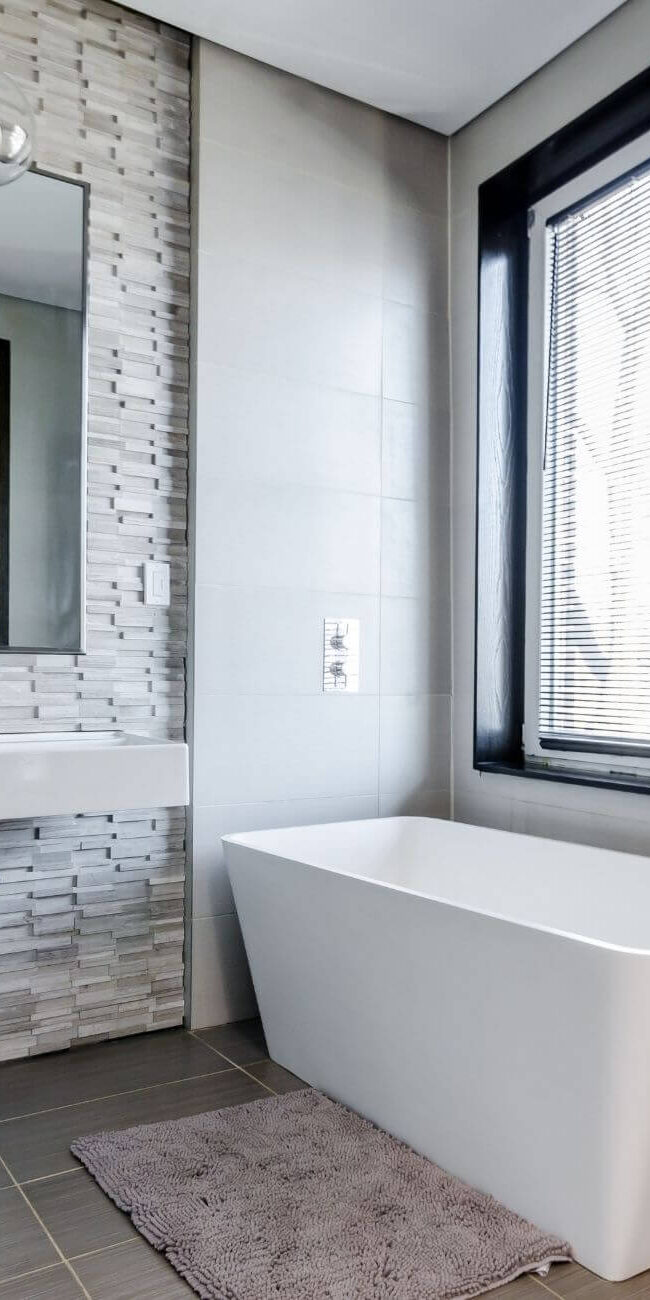 Bathroom interior design should be functional and beautiful. It is important to understand the specific needs of each user before designing a bathroom interior that functions as intended. Eric Breuer Designs will work with you to turn your ideas and requirements into a plan. We have worked with bathrooms of all sizes, including closets and storage, and bathrooms that offer a complete luxury spa experience and dressing area.
Your bathroom interior design project will determine the final deliverable. It may not be necessary to have a design. In this instance, we could provide a floor plan and elevations, as well as full-color perspective views. Alternately, a plan may be required that includes details on fixtures, materials, and finishes. It can also include specifications and a blueprint to submit for a building permit to your local department.
The client consultation is the first step in our bathroom interior design process. This helps us determine the user's combined physical, emotional, and medical needs. During our consultation, we will discuss your budget as well as any limitations caused by plumbing and drainage systems. To get an accurate "before" footprint, we'll arrange a site visit.
The bathroom interior design and space can have many impacts on the design, making it difficult or easy to maintain. However, it must be functional and attractive.