Ten Fantastic Living Room Interior Design Ideas 2022
Dying to know what's new and hot in living room trends in 2022? Are you worried about what the experts portray when it comes to interesting Interior design for the living room? Professionals and people related to Living room interior design have identified specific colors, furniture, accessories, and flooring ideas that will make waves everywhere when it comes to Californian Interior design living room ideas.
The living room is not merely a living room only. It is the only place where family and friends get together and have fun. Hence, it is vital to decorate the living room in a way that feels inviting and adds a personal touch to the decor style.
Many Interior design ideas for living rooms are popular because of the seasoned touch of personal taste in California and have become an icon for others to follow.
So do you have to go for extreme renovation or transform your home to achieve a Modern living room design? We list several ways to give a refreshing and aesthetic appeal to your living room.
Do not forget to talk to Eric Breuer Interiors for detailed information.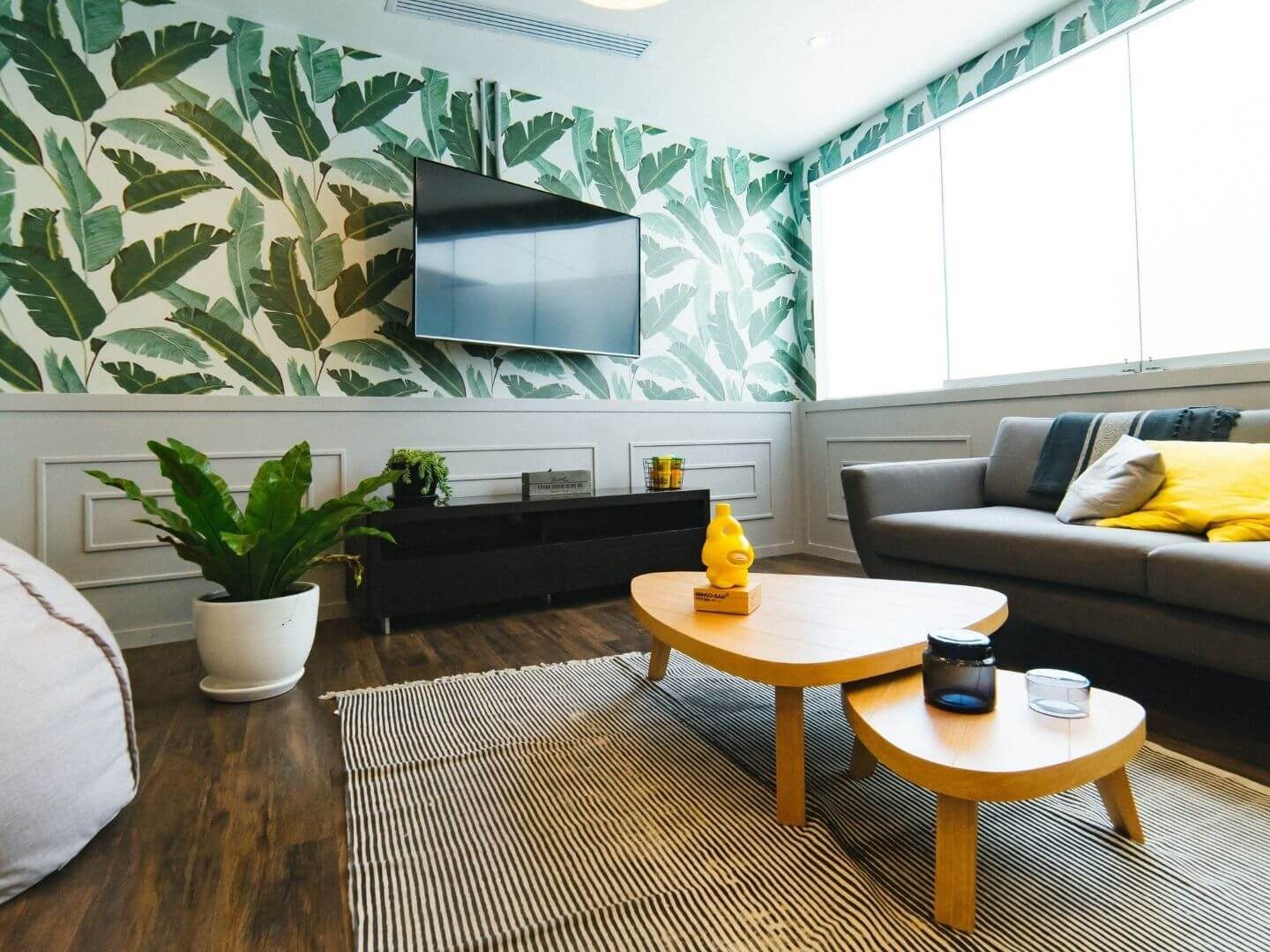 The 20th century has taken a swift turn towards nature and natural products. The use of wood in its natural form looks highly decorative in the form of a center table. Keep simple, earthy textures and natural organic shapes for side tables, chandeliers, and doors.
The Interior design for the living room is the main element of the essence of nature, keeping it simple yet attractive.
It is a common myth that people adorn their homes near the coast with a coastal theme. But now the same tables have turned, and many Interior design living room 2022 designers are incorporating coastal themes in most Californian living rooms.
You can sweep the spectators by coloring the walls blue and keeping corals and fishes in a fish tank in the living room for serenity. Moreover, you can have curtains and another sea world-related decorative items to complete the look.
The Farmhouse Living Room:
California is home to diversified people and has many cultures representing its history. Similarly, the Interior design living room ideas offer farmhouse-style designs that are widely popular and used in Californian homes.
The farmhouse style is generally combined with traditional elements to showcase family values. Moreover, you can think of rustic materials to match the modern style furniture or color shades. For a relaxed look, combine jute, burlap, and unprocessed wood for the textile finishes. Do the same to create natural frames and small decorative DIY items.
Industrial Interior Designs:
If you are not a fan of farmhouse or old-school designed living rooms, then the industrial designed Modern living room design would be the right choice. Ditch the old elements and take metallic decoration items along with metallic chairs, tables, and windows for the industrial look.
It will not only look modern yet stylish, and the classic metal finish will attract the younger lot a lot.
Many interior designers in California are obsessed with the color white. Using white creates a blank canvas where you can paint any accompanying color. Even if you keep it white, which is quite common in most Californian homes, the Interior design living room ideas are full of items that can go along with white.
The Interior design ideas for the living room have chic, eclectic, and playful colors that will relax your mind, consider a sober palette to lift the California spirit in the living room.
When it comes to textile and textural elements, nothing can beat the look of rattan and jute baskets. The handcrafted beechwood mirrors, artisanal baskets, and earthenware pots will make any living room a pure living embodiment of nature.
If you opt for Interior design ideas for a living room with a balcony, then the easiest way to separate the two spaces is to hang jute baskets with flowers. This way, you can have privacy in both places.
The Two-tone Palette and Patterns:
Keeping the living room simple yet stunning is the primary goal of every designer and a homemaker. The Interior design for the living room has another great idea of incorporating two tones shades in the living room. This norm is becoming quite popular in California as it is effortless and has no bold statements.
Besides, the two-tone is always minimal yet does not give a cold vibe enhancing all the neutral shades and the sunlight. If you want to make it enjoyable, throw some nearby bold colors like rugs and pillows and throw them on the sofa for a dash of color spray look.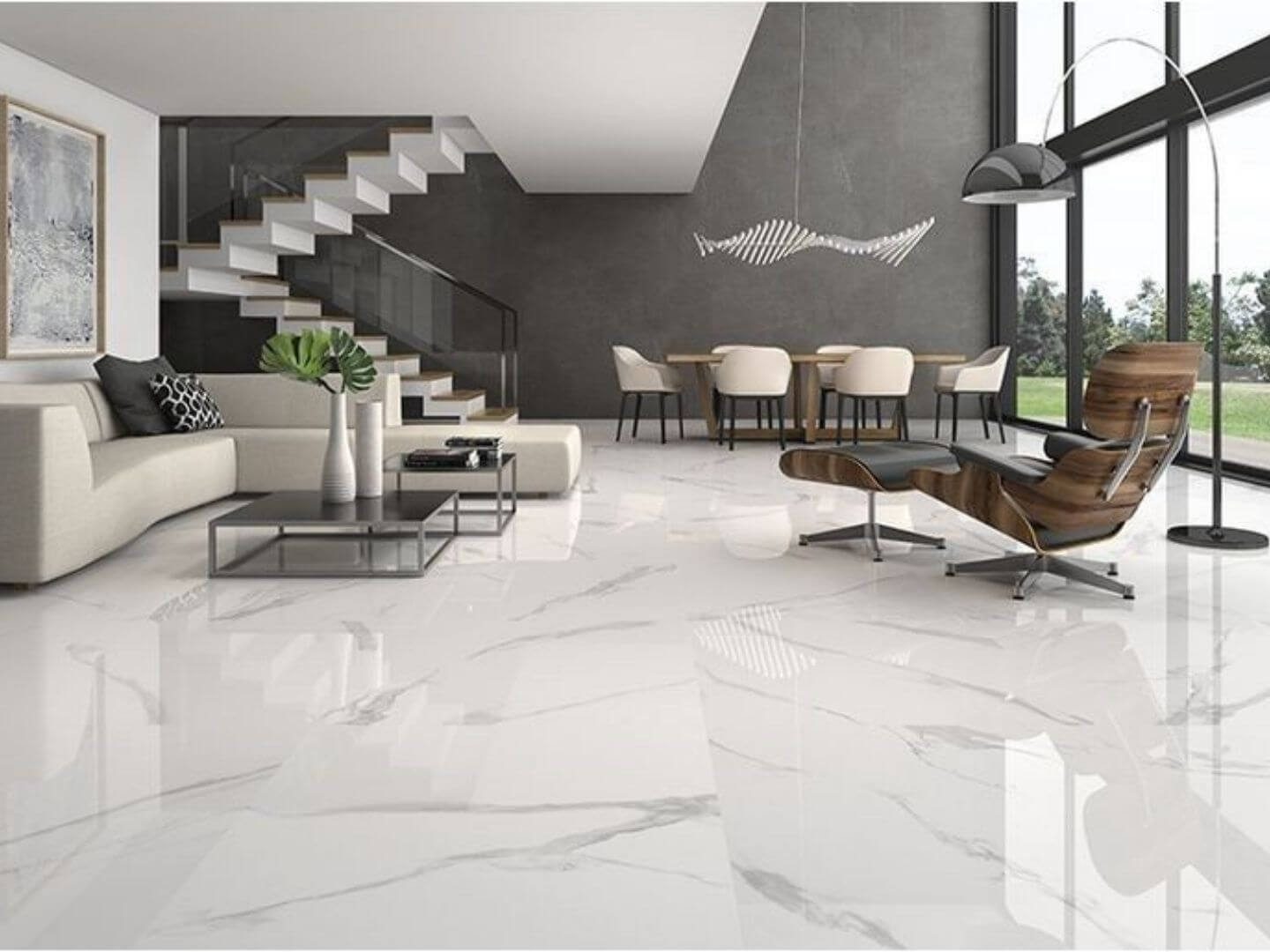 The charm of marble never gets old. There is marble in the form of table tops in the kitchen, marble flooring, and the bathroom. Marble generally looks marvelous in crisp white, although other shades are in use as well.
To have a California casual style, you can pair marble with brass fixtures, soft upholstery, and plants. There are loads of ideas in Interior design living room 2022 in this regard, so talk to the expert about this.
A sofa is yet another piece of furniture that completes a living room. All living rooms in California have a sofa set or a single piece for people to sit and enjoy the time. Many sofas look absolutely beautiful with neutral shades, so chase wisely.
Besides, if you are not a fan of buying branded furniture, then go to local stores and get awesome deals. Sofa usually comes with a central table and side tables. You can keep a rocking chair in the living room corner if you wish to.
Lastly, a fireplace in the living room is a must, especially in winter. Since people get together in the living room for a good time, having a fireplace is essential to warm up the room.
The Interior design living room idea is more than a piece of furniture. It adds warmth to the room and creates a relaxing environment. Moreover, a fireplace can become a focal point if you decorate the metals above it with exciting pieces and decorative items. You can hang a series of family pictures to create a family vibe.
Having a living room is not the only goal for some people. The ultimate goal is how they decorate it that goes along with Interior design living room ideas. Once you start investing in it and get the final results, you will feel it was worth having it renovated. California has many living room styles that go well with all seasons, so whatever you choose will be an added benefit to your home.
You can choose from the given ideas or merge them with a taste of your layouts to have the perfect living room of your choice.
Who to look for to Design Living Rooms?
Designing a living room needs professional hands. The state of California has designers that will do the job well, but no one is better than Eric Breuer's interiors. You can visit the website and see the complete projects that boost our work pride and history. There are projects, pictures, and detailed information about how we do the work.
You must have walked into a living room and got awestruck by the look the folks decided to opt for their living room. Whether you are there for a fancy party or to meet someone, the appearance of the place seems to be holding your mind, and that is the quality of the best Interior design for living room trends.
A living room is not only to entertain guests. There are several other uses, and it is the most widely used place in the house. So keeping it ideal along with a simplistic approach is the best way to have it for a long time.
If you are also looking for experts in this field, your search has ended. Just go to Eric Breuer interiors for professional advice to start the work.