Fantastic Bedroom Interior Design Ideas In California
A bedroom interior design is one of the most important thing in the home. The comfort, rejuvenation and relaxation that you will find there are incomparable. Hence, the Interior design for the bedroom must be correct.
The demand for the digital world has taken over many aspects of life but cannot beat the need for quality sleep. The importance of sleep routine is becoming apparent, and people are now recognizing the importance of having good Interior design bedroom ideas.
A well-designed bedroom not only improves concentration but boosts productivity, so you should plan well in advance. The factors that are relevant to Interior design bedroom plans are as follows.
Colour scheme
Furniture
Decor items
Furnishings
Lights
Windows
Ample space to walk
By keeping these few salient things in mind, you can have the best Interior design bedroom in California.
So what are the other ideas for a fantastic bedroom? Let's explore this through this blog.
The Ballistic Blue Bedroom Interior:
It is safe to say that all interior designers adore the colour blue. This cool hue is popular to ignite the feeling of calmness. There are various shades of blue that you can use to decorate the bedroom.
For instance, think about using royal blue and cerulean. You can evoke quite nautical notes by pairing these two with bright colours in the form of snippets and patterns. The Interior design ideas bedroom is full of ideas that have blue in it.
You can take inspiration from rattan and blue. The fantastic charm of blue velvet with eclectic geometrics will create an incredible array of cool shades. Moreover, the indigo world and blue romance speak volumes about blue bedrooms. Or you can get cosy with icy blue skies painted on the ceiling. So, whatever shade of blue you use, make sure to go crazy with it and incorporate your personality.
If you believe every bedroom must become an inspiration, installing a statement bed is the next big thing to do on the list. The Interior design for the bedroom must be elegant; hence the following ideas about a statement bed are sure to get attention.
A beautiful bed frame not only serves as the backrest, but it can become a blueprint for the whole house. Think of velvet that has taken google over the past years. Introduce this super soft fabric-based tall headboard to enhance the entire room's beauty.
Wooden furniture brings warmth and a natural element to the room. Use wooden bed frames with various carved designs with light-coloured timbers to create a sophisticated look.
People might have replaced the metal with other pieces, but the importance remains the same. Have a simple metal frame bed and throw a simple bed sheet with pillows to have a modern bedroom.
If you are a massive fan of technology, you can install a tv or a laptop at the footrest of the bed. The Interior design bedrooms 2022 is about technology; hence no one ignores it.
A bedroom is a place for solace for the people. If you want a relaxing yet different environment and style, hanging frames and photographs over the main wall will become festive for the eyes and the mood.
Generally, ensure plenty of contrast and space to hang photographs. Besides, enhancing the floorings to pair with the photographs and using the adjacent walls have a contemporary appeal.
Additionally, it is not necessary to have a family wall; you can have futuristic and technology-based photographs to have a futuristic bedroom that suits your personality with the help of Interior design bedroom tips.
Whether you consider a mirror in the bedroom as a decorative or a practical item, a mirror can radically boost much more.
The Design bedrooms in California, USA, use mirrors not just to get ready, but there is a vast list that mirrors work for in the bedroom.
Mirrors can create dimension, truth, illusion and reflection of personal space. With that, the question is what to do with all the mirrors if you go ahead with this idea? So here are some of the ideas that have taken over Interior design for bedrooms with considerable force.
Break up patterns in the bedroom.
Place long horizontal mirrors to reflect the views.
Install bedside mirrors,
Hang a mirror above the headboard.
Place a full mirror in a windowless room.
Keep vintage mirrors.
Use them as storage spaces.
Add drama by merging artwork.
A different vibe is taking over the Interior design bedroom lately. Californian people are moving towards creating dramatic bedrooms to stay ahead in interior designs. Though the dramatic look is fabulous, it might not be for everybody.
Since everyone has a different opinion, various choices exist to create this look. For instance, you can choose to wake up in the morning with bright colours or dark colour shades to have a cooling and lazy effect.
For this, you can blend black or rustic with similar shades. You can also paint floors in a dark shade and have a blush on the walls.



Hollywood Style Bedroom Interior Design: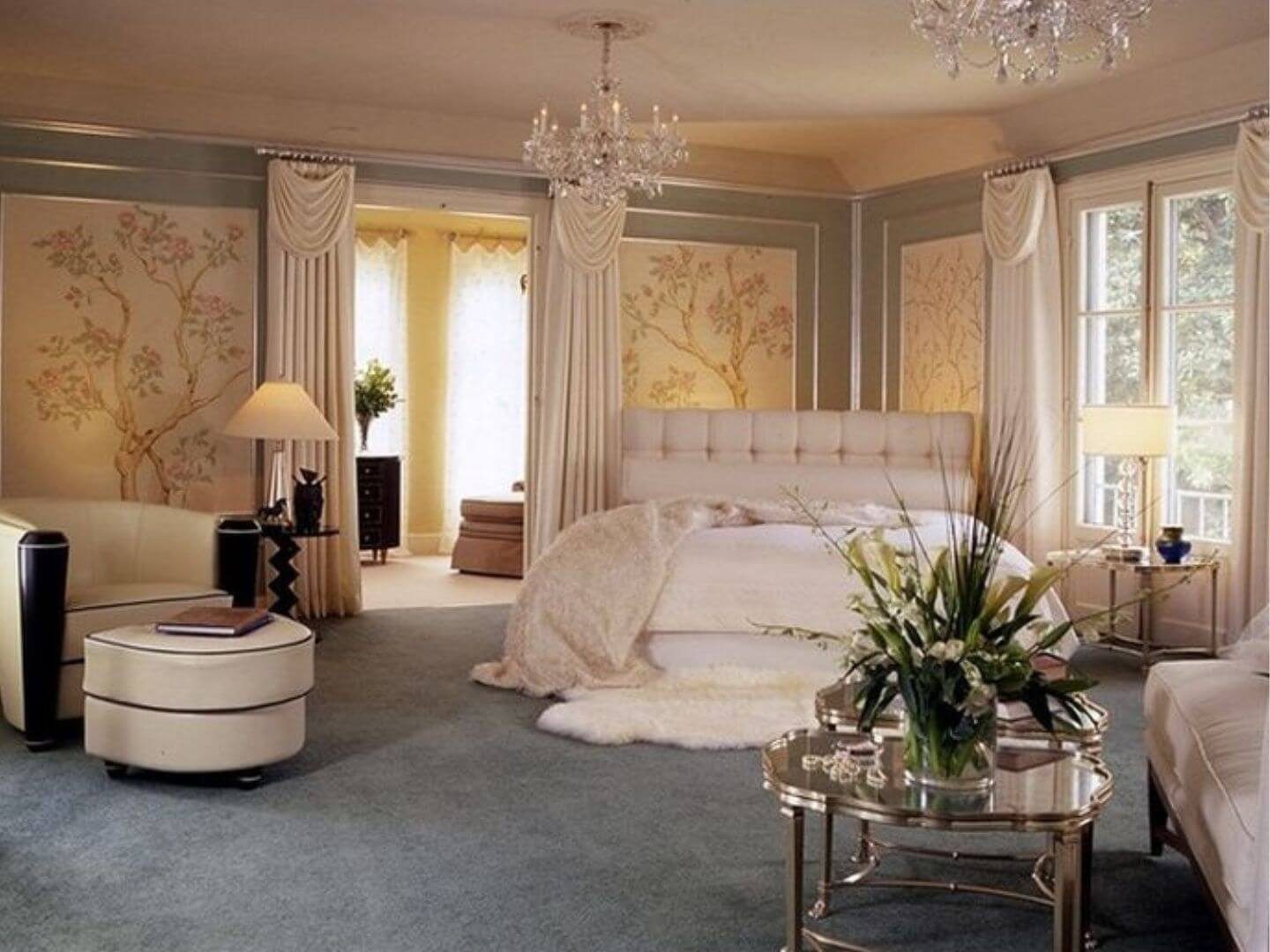 Hollywood is all about glitz and glamour. It is not for those who prefer minimalist or subtle looks as if you believe that Hollywood is more significant than life, then creating the same in your bedroom will turn out quite different.
Since you are turning your bedroom into a showpiece, luxury and style, here are some ideas to get you going.
Red and white is the statement for Hollywood stars, so have it.
Create an Asian look with furniture and decorative items.
Give importance to details if you love a particular movie like harry potter, lord of the rings or men in black.
Lavender is the essence of Hollywood. Have some upholstery, bedsheet, pillows and a rug in this colour.
The metallic appeal is the new industrial appeal. Incorporate it in furniture or frames on walls.
The golden never goes old. It will give you a luxurious vibe in colours on walls and frames.
There are loads of other ideas, so talk to the designer specializing in Designers bedrooms in California.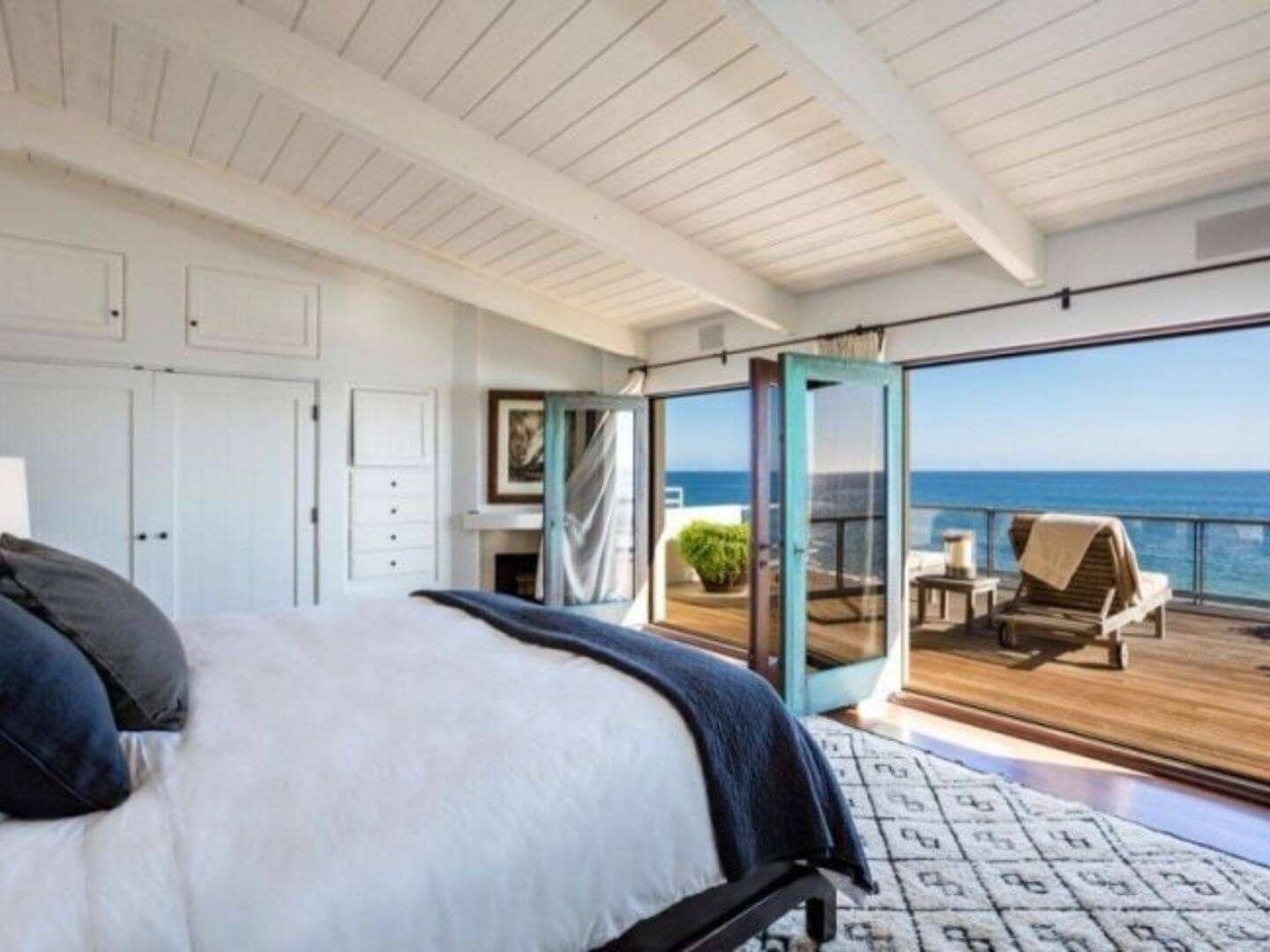 Something is calming about dipping feet and strolling on the beach. It is rejuvenating and peaceful, which is why people flock to the beach regularly. But what if you could have the same inspiration in your bedroom?
If you are really up to it, try placing cane furniture, especially a bed, in the bedroom. It pairs with white and blue very well. Next, you can showcase many blues on walls, furniture, linens, and curtains. If not, then the Interior design bedroom portrays having a bed in the shape of a ship.
You can also have a wicker headboard and cover the walls in coral prints. Get your imagination to a higher level by placing corals or a fish aquarium in your bedroom if there is less footprint.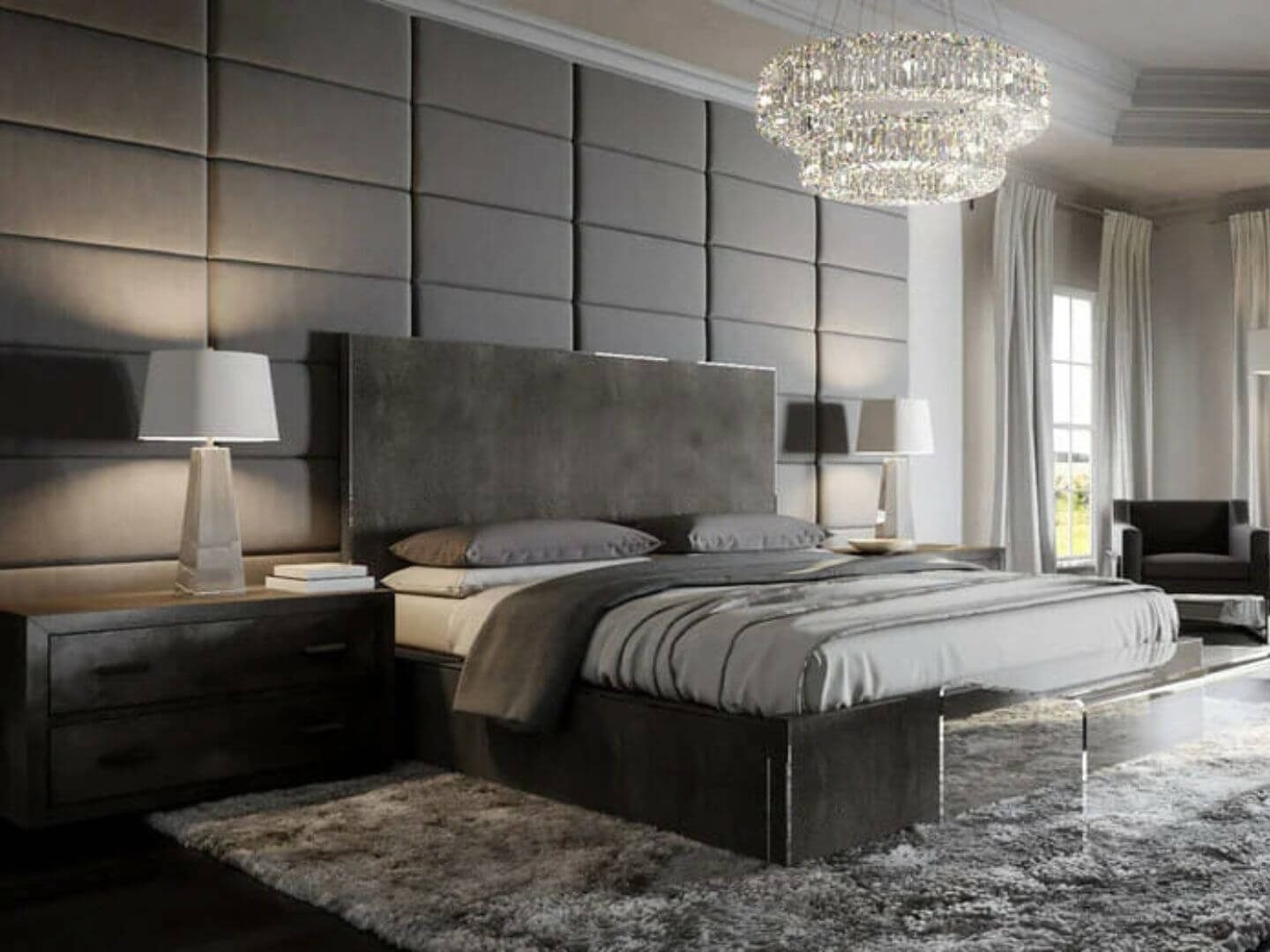 When it comes to glamorous bedrooms, you cannot ignore many possibilities. The foremost is the use of fur and velvet in the upholstery and bedsheets, giving a faux vibe to all.
The Interior design bedroom plans also include having a pink and black combination with a canopy that makes a dream come true. Generally, the black and beige tuftings and golden light fixtures look modern yet glamorous.
There is the option to use florals and a french mirror big enough to cover the wall for the perfect reflection.
Living in California has its perks and if you are among those who are a fan of minimalist housing, then having the same in the bedroom is a must. The minimalist bedroom is a perfect escape from the chaotic world, and many people are turning towards dark and natural tones. Then some are happy with the grayscale colour palette.
The popular Interior design for bedrooms includes a room with a view with more miniature furniture. Besides this, you can have an oasis look and built-in cabinets to increase the moving area.
Create practical curtains with pale wooden floors that are easy to clean. Either way, keep it soft and include your personality per your style.
Last but not least, Californian-inspired bedrooms are trendy among youngsters. For many, Design bedrooms in California, USA, are less beachy and less light but all with a modern touch to them.
It is all about colour, texture, decorative items, shades, walls, floorings and linens. So if you can pair it up with your style, you have the best Interior design bedroom in the area.
If you are living in California or want to move and looking for a place to stay and decorate, then do with your imagination combined with the ideas given above.
Also, you can contact Eric Breuer interiors for the best professional services. The designer can guide you through the whole process, so do not wait long and get an appointment. Make sure to ask about various offers we regularly offer our customers.
You might also like to read about Ultimate Guide to Bedroom Interior Design Ideas 2022