Ultimate Guide to Bedroom Interior Design Ideas 2022
There is no denying that a bedroom is an essential part of not only your house, but it is important to begin and end your daily routine. Most bedroom interior design ideas are based on comfort, while others believe in style and modern look. Moreover, there is nothing better than curling up in a cosy bed while staring at the beautiful Californian decor-designed bedroom.
When you create a long list of how to create a fantastic bedroom, the next question is when to redecorate. Generally, all seasons are appropriate and when you have the mood to decorate, do it. So focus on the best Interior design for bedroom ideas and opt for your best possibilities.
If you want to move to California or live here, read this complete guide to see how you can create stunning bedrooms in your home. The following guide will cover all ideas starting from a one-bedroom apartment and leading towards Interior design for a four-bedroom house. So read along and get maximum benefits.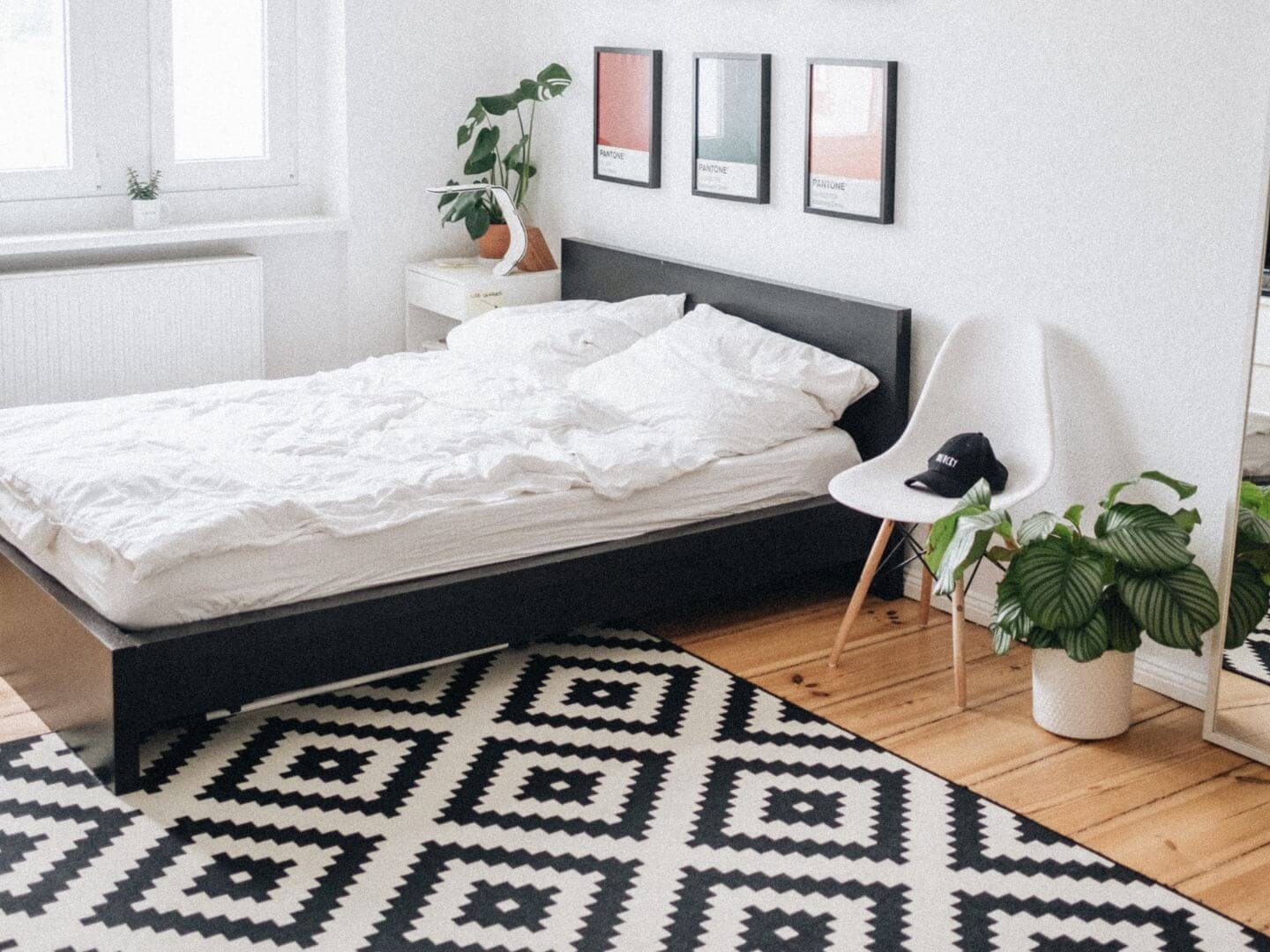 Every bedroom has an unutilized nook, so why keep a perfect bed in it? If you have a small bedroom, then keeping a bed in the corner will also make space for other furniture. This way, you can utilize every inch.
If you have an enormous bedroom, keeping a good-sized bed in the corner is a neat option. Combine modern ideas to fill in empty spaces with a vanity table along a chair. Place a huge mirror on the wall or keep a full-length mirror in another corner of the bedroom for a luxurious look.
The kid's bedroom is the most interesting to decorate. It must be lively while calming at the same time; hence, the Interior design bedroom ideas suggest different things to do in it.
First, California has a new trend to keep two headboards in the corner of the bedroom if you have more than one child. It will automatically cut down the wastage of the storage. Moreover, since this new trend has taken over, the idea of having bunk beds has become obsolete. You
The space between two beds is good enough to keep display items and boards so the kids can showcase their work. Or, you can make a cupboard there for the kids to use.
If you are a workaholic and tend to use the bedroom for office work, it is better to have a workstation in a corner or conveniently. The best part is that you can rest and work simultaneously without leaving your comfort zone and even take a nap.
Many Interior design ideas for a modern bedroom consist of a floor plan where the designers initially give you space to keep a desk and a chair sufficient enough to keep your laptop and a few other things. If you want to go overboard, expand by adding cabinets of distant colours to match the colour scheme.
Apart from this, there are interior designers such as eric Breuer interiors, where we have modern yet space-saving Interior design ideas for a bedroom that can accommodate a workstation effectively.
Sometimes bringing in statement fabrics can completely transform the bedroom. If you have subtle colours on the wall with matching furniture, place bold colour curtains to create a theme. Another idea for Interior design for bedrooms is to keep a statement blanket of another bold colour that can attract eyes.
It will not only create a whimsical environment but having statement fabrics such as pillows, bed sheets, blankets, or curtains can lift the room's spirit. It is pretty close to what California celebrities are also opting for nowadays.
If you are not a fan of carpets and rugs, choose wooden flooring in your bedroom. Some people are highly allergic to rugs and move towards wooden flooring to avoid allergic reactions.
Similarly, the wooden floors are easy to clean, especially with children. No matter what they spill, it is easy to clean. The flooring will also give a beautiful natural vibe to your whole bedroom.
The headboards of a bed play a huge role in decorating the bedroom. If you already have a bed with a stunning headboard, then it is easy to create a theme. If not, there are a few ideas for a well-defined bedroom.
Place a stunning low-height bed with orange and grey colour for the headboard. Then paint the main wall behind the bed and the roof to create a virtual canopy. Additionally, you can place velvet pads on the headboard as a backrest and keep orange side wooden side tables to complete the look.

If you have a statement bedsheet, as we discussed, place a tall lamp of the same shade in one corner of the bedroom, preferably near the bed. It will serve as the reading light and a good corner for a peaceful time.
The Great Wall of the Bedroom:
Generally, the great wall of china is famous, but we can have our statement walls in our bedroom. Seems excellent and a good idea. But how do we do that? The interior designer at eric Breuer interiors has some fantastic ideas to share with you.
Colour your walls white. It is the easiest way to attract attention. It also creates an aesthetic environment where you can hang paintings on the wall. Moreover, since it serves as a blank canvas, you either throw some shades of paints or perform colour miracles as per your choice in Interior design ideas bedroom colours.  
You can hang shelves and other tapestries along with some pots and plants to bring the outdoors inside. It will undoubtedly bring you closer to nature, so think about Interior design ideas for the bedroom in black and white.
The one thing that every interior designer wants to incorporate in their Interior design ideas bedroom is to have bookshelves.
Remember how you used to read exciting books under a torch light even after your parents put you to bed? Yes, now you can have the same pleasure as a book lover and read a book tucked in your comfy bed.
The idea is excellent indeed as not only do bookshelves serve as a fantastic decor theme, books tend to be much more intelligent than today's technological gadgets. It will recreate your bedroom according to the new era.
A Bedroom Full of Treasure:
Many people are fans of historical items and buy collectables from certain places such as an auction. Having this kind of personality has its benefits because your bedroom will be full of historical items that are lovely to display.
Hang famous portraits, keep earthenware or tableware on display in your room or place a custom-made DIY rug with cultural history.
With that, go for unexpected colour shades on other items and fabrics to give a lively vibe to the bedroom. All these Interior design bedroom ideas are sure to be innovative and fun.
There is an old myth that round is romantic. Taking this myth ahead, today, most bedrooms have round beds. You can tuck it away in a sweet acoustic coroner or place it in the middle of the bedroom with a canopy above to enhance the room.
Many Interior design ideas for bedrooms are based on this concept, especially if you are a newlywed. Hang a chandelier for bright lights or place dim shades on the wall. Moreover, keep french style side tables to keep essential items hidden away.
Interior designers love to play with patterns. It is the most fun-loving part of the whole project where you create an array of patterns throughout the bedroom or take one design as the base for others.
You can have checks, dots, lines, parallel lines and geometric shapes to bring out your inner self. Ask about bringing change to the tradition when you go for Interior design for the bedroom.
Designing a bedroom is never easy. There are many choices and varieties for each project, and people tend to get confused about what to choose. So if you are one of them, this blog is perfect for you.
Apart from this, the Interior design and bedroom ideas based on Californian themes are most popular in all households. So if you thought about this being weird idea before, this blog must have changed your mind.
Talk to the interior designer at Eric Breuer Interiors and see the endless possibilities that churn up your life. We provide services in different counties such as Yolo, Nevada, Yuba, El Dorado, Placer, and Sacramento. We assure you of the best interior work and Interior design services in California and the surrounding counties.
You might also like to read about 10 Fantastic Restaurant Interior Design Trends 2022