The Best Ideas for Interior Design Home in California
The word Interior design home may seem fit for people who only have an eye for decorating homes' aesthetics. If you fall in this category, then moving into a new house will result in life's great joys. But, if you fall under the category of people who consult the internet and books for Interior design home styles/decor, this article is a perfect fit for you.
The term Interior design for home has a vast terminology. Even professionals who live and breathe interior design need a change of ideas, guidance, and inspiration from time to time.So how do you enhance your home and look its best while reflecting your ideas and sense of style? The simplistic answer is to hire professionals.
Suppose you cannot decide where to hang your new wall art pieces or are afraid the budget might disperse. In that case, you are in highly professional hands. Eric Breuer interiors is available for an online and physical consultation Additionally, we work for all who are willing to have a change in their life, such as families and inspiring individual workers.
So let's dive into the secret world of Interior design homes and unlock the best tips and tricks to make your home look appealing and outstanding.
The proverb old is gold is an interior design inspiration for all homes in California. Old items are like a treasure, and they never become old. They become precious over time as many things are memories by family members, such as grandparents and relatives.
Using old items, you can create an old rustic or a colonial theme. So what can you do with those old items? Let us see the list below.
You can take old dressers and refurbish them in vanity rooms.
An old wooden stool is an ideal fit for vanity tops.
The top half of the wine bottles are perfect for lamp shades.
Create a sparkle with old glass bottles over the dining table.
Use old crockery to grow herbs and small plants.
Use crates as an old bedside table.
There are lots of other things to create that perfect old vibe. Get opinions and save precious old items for a home interior design in California.
California is famous for sandy white beaches and white interiors. The interior designers have taken the same trend to decorate homes. White is considered the perfect canvas to paint and includes any color you want. Moreover, it will make the room light and airy.
White is playful, eclectic, and chic. It will relax the room if you have a sober color palette and neutral shades. These delightful shades will entice all Interior design homes to have white as the base color.
Gone are the days when metallic elements such as kitchen counters, floor surfaces, and even decorative pieces appalled people from buying similar items. Now nature has taken over the interior trends, and the introduction of wooden elements has started to rule the interiors.
So why is wood getting popular? Here are some reasons.
It is strong and durable.
Anyone can use it.
Professionals or as DIY projects.
The unique properties of different varieties of wood give a unique texture and appearance.
Wood contributes to sustainable forestry; hence it is better for Interior design home ideas. You can have wooden chopping boards with rough edges, furniture, wooden flooring, shelves, table tops, etc.
Another Interior design home style/decor popular in California is having items made up of jute. It is common in chair covers, sashes, table runners, wall hangings, flower pots, and even jute wall art.
Jute can bring life to bedrooms; the headboards and frames will create a bohemian look. Moreover, jute wreaths, lampshades, and coasters are standard in almost all homes. You can combine it with lace and embroidered patterns to have the perfect family look at home.
Interior design for home is not only about white, but the color has dramatically inspired many designers to turn their venture towards this wonderful excellent color. The designers usually integrate subtle colors such as gray, pale peach, pastels, and other light shades on the wheels, but blue is the central theme of many houses.
You can use blue on the walls, rugs and carpets, pillows, lines in curtains, and reading corners. It complements well with almost all shades and makes the room appear bigger and calm in all seasons.
If you are a fan of variants, then introduce patterns as interior design inspiration. The pattern world has lots of variety where you can play around and get the best that suits your home. Moreover, now you can create 3D and even 4D pattern styles with the help of technology. The children's room can become their most loving space for other family members.
Furthermore, you can play with patterns and paints to give a unique look to the walls. Or, you can have one main wall as the center of attraction while others have subtle matching shades.
Whatever look you apply with patterns will remain stylish and authentic to you.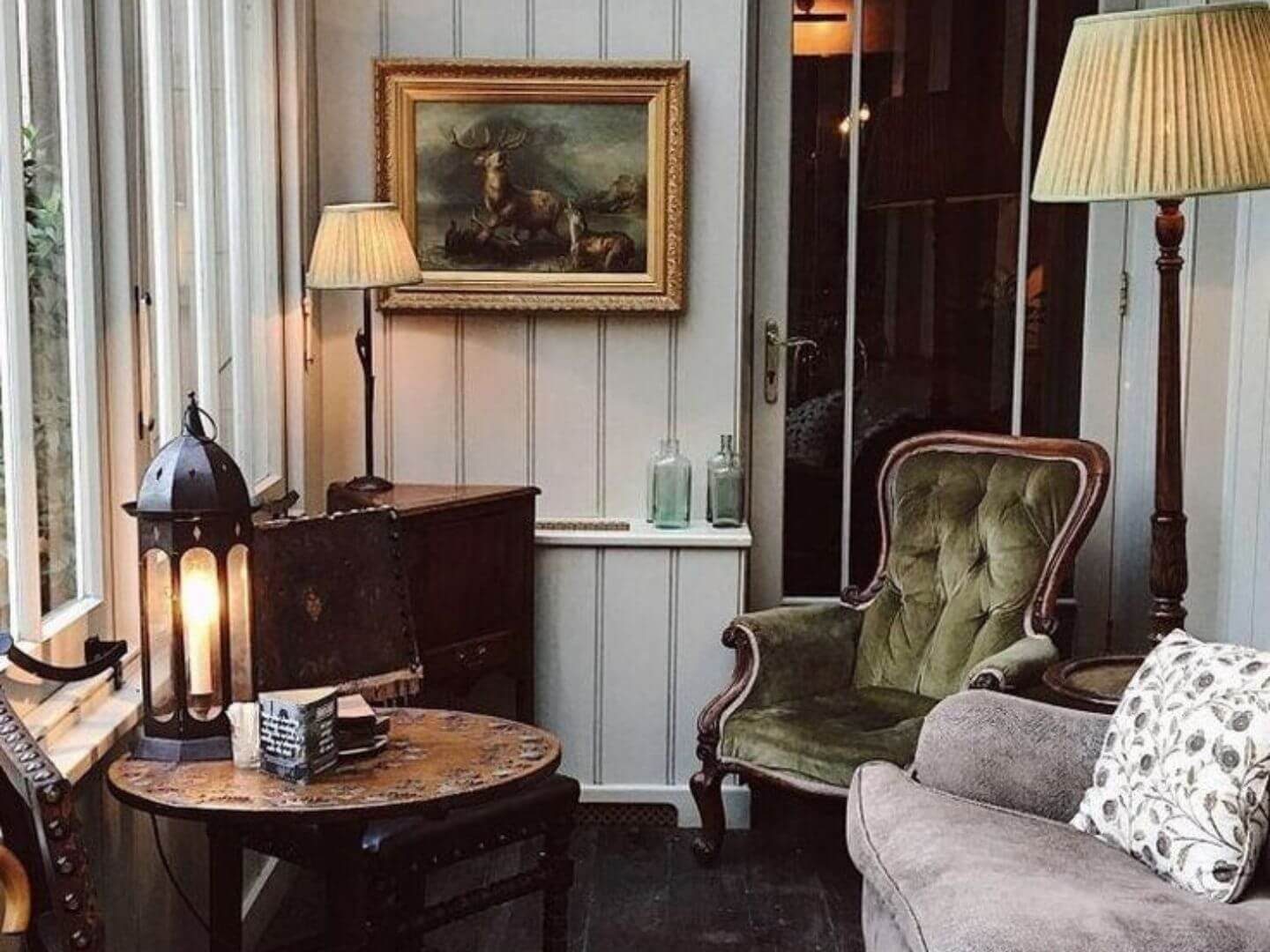 Apart from the bedroom, the interior design homes in California have a rich history of having a cozy, quiet corner in a home.
It is the only other place where you can relax, get comfortable, ponder, read or get peace of mind from daily chores. For this, you can place beautiful rugs and mats, decorate with frames, or have DIY projects to showcase your personality and hobbies.
The best Interior design home in California has a commonly and wisely available space to immerse in thoughts and create wonders in such corners.
Turn Eyesores Into Style:
All homes have air ducts, extra cabinets, and radiators that peek from every corner, giving a horrendous look to the otherwise fabulous house.
So have you given thought to what to do with these things? The best is to hide all eyesores by transforming and covering them with soft color fabrics. You can then use some hidden cabinets to store extra items and baskets you do not need daily.
Whenever you visit any California house, you will instantly notice the clarity and use of the space that guarantees a good Interior design home styles/decor.
Bringing natural light into the home is challenging for people who live in small neighborhoods and apartments. But the good news is it is not entirely an insane idea.
If you lack windows and space where natural light flows in, then place artificial and color lights to brighten up the home. The interior design inspiration has many other ideas on eric Breuer interiors, so visit and have motivation.
Let The Ceiling Redefine Your Room:
The latest trend in California is redefining the ceiling and telling the story. You can elevate the home by introducing arches and wallpapers. You can also paint exposed beams in neutral or subtle colors or go boldly by painting darker shades to give an impression of infinity.
If you love flowers, have flower paint in the center of the ceiling. This way, the room will bloom and grow for everyone who enters it.
If you want to revamp and redecorate your home, then there is no better place to hire professionals than Eric Breuer interiors. The designers work on Interior design homes and commercial and residential projects such as kitchen designs, closets, bathrooms, home offices, windows and interiors, space design, lighting, color consulting, decorative finishes, decorative art, and soft furnishings.
Moreover, we provide services in different counties such as Yolo, Nevada, Yuba, El Dorado, Placer, and Sacramento.
So if you live in these counties or nearby, you can give us a call and get an appointment for a consultation. We assure you that our unique ideas will surely amaze you.
You might also like to read about Ten Best California Living Room Ideas.
.