The Best Interior Design Services in California
Are you looking for the best Interior design services in California? Have you thought about which interior design service is suitable for the task? Are you worried that the designer may deliver the definitive work or not? If you are wondering whether you will get your style and touch along with the expertise the Interior design firms offer, then you have landed on the right page.
With the advent of technology in all areas, the field of Interior design services near me has become vast. Many people dream of renovating their vicinity, replacing every corner with new items, while others opt for keeping it simple with ancestral items on the show list.
The other set of people hops on to the internet to look for Interior design for bedrooms, Interior design kitchens, or Interior design offices.
But having a professional interior designer from a well-known Interior design firm is the best choice. Rather than wasting time on the internet and comparing pictures, the interior designer would assist you in choosing the best theme and designs that go well with your vicinity.
The Eric Breuer Interiors is one firm that provides all Interior design services in California and the surrounding counties. The firm provides services in areas of residential and commercial projects. Moreover, the experts will surely give you the service that will transform your place uniquely, giving you the new and precise look you want.
Let us have a look at the list of services the firm provides. Remember, there is something for everyone in every budget, so feel free to read along and make the final decision.
Interestingly, the kitchen is the busiest in all commercial and residential projects. The kitchen is the focal point and hence needs an upgrade now and then.
Since it is the most important room, you need to invest large amounts of money and have all essential appliances along the suitable finishes to have a perfect look. Looking at the Interior design services description, the best Interior design firms will always give these ideas.
Keep the kitchen open and airy.
Create a victorian farmhouse kitchen
Extensive table tops to keep kids busy.
Place dividers for the modern look.   
We have created many other ideas; hence, look into our website to find out more.
The closet is another project area that we cater to in this field. The Interior design services in California have various options that are in trend. We have highlighted a few of them to enhance the views.
A similar walk-in closet is a must-have if you have a beautiful concept house.
Remove doors to make the room appear bigger and paint it in neutral shades to give a soft look.
Getting ready in a stylish yet comfortable manner is a dream. Hang many mirrors in the closet for the complete look.
You can install fancy lights and keep a vanity table for the ultimate satisfaction. Moreover, hang some artwork and utilize all corners to the full extent.
Include this idea in your Interior design services description list for remembrance.
Bathroom Design Services:
The next on the Interior design services list is the bathroom design. It is a must to place for all skin care routines; hence it is renovated along with the kitchen at all times. Choosing an inspirational and brand new design is tricky; not everyone can foresee what they want. We have created a list of what you can do to make a dream come true.
Have you heard of a fireside bathtub in the bathroom? It is the new norm and looks fantastic in all seasons.
Another idea is to have oceanic waves in your bathroom. It seems impossible, but yes, it is a dream come true, and we are here to give you that.
Create a vintage or scientific style by installing fireworks and wild geometric designs for a wild affair.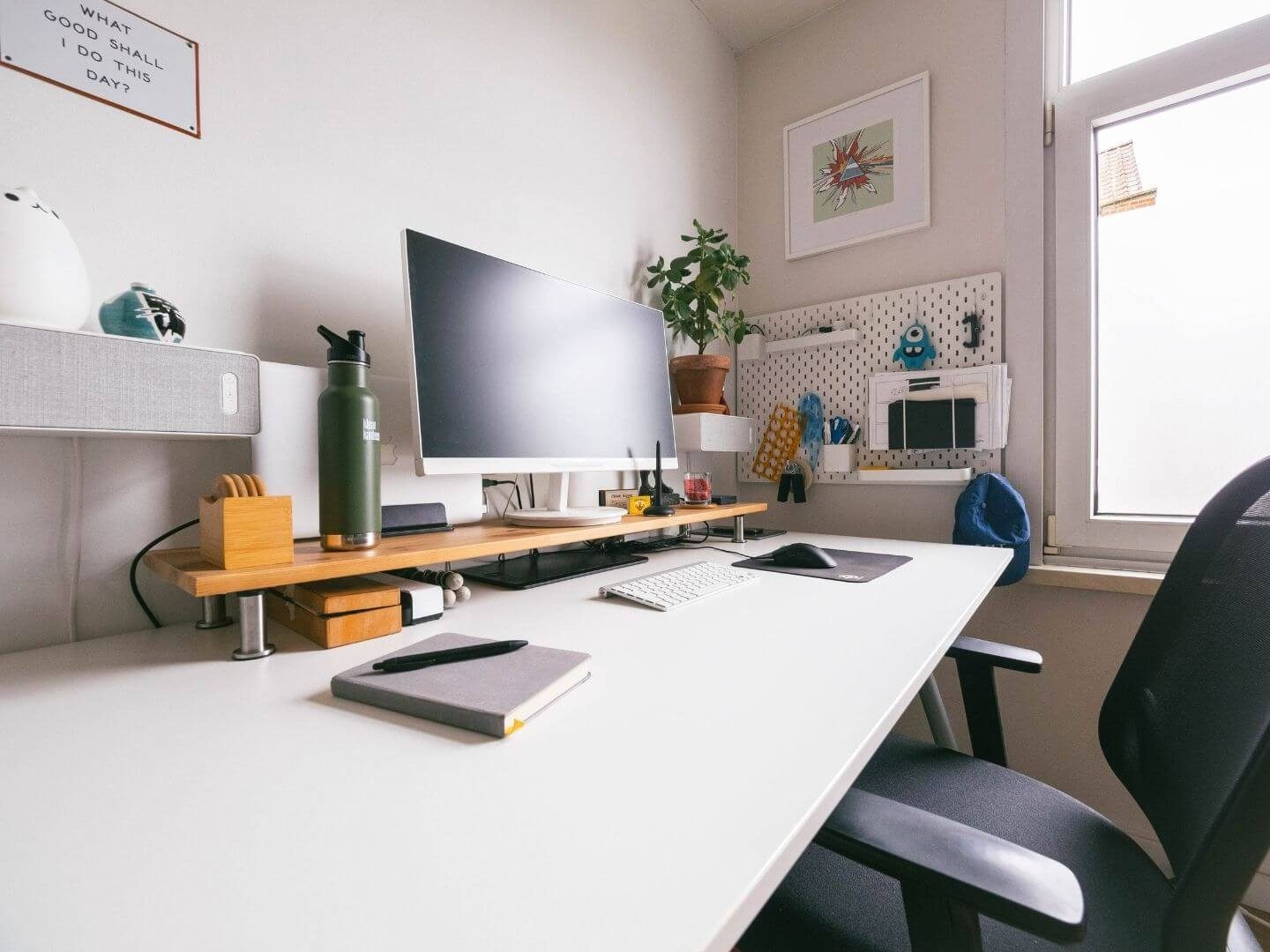 Interior design services in California also have Interior design offices on the list. People are shifting towards work from their home schedule and hence need a good space to work. If you also want to upgrade or create a home office, you may be interested in the above ideas.
Create a minimalist or space-saving study by placing space-saving furniture.
Please keep it clean and bright for the airy look and feel.
If you have a loft, then convert it into an office.
Pop it with color or have a neoclassical look.
California is famous for its beaches. Paint it in blue and white for a complete look.
Windows and Interior Design:
Windows are essential to let the light and air in, but if you are tired of the old look, creating something fun and modern must be on your Interior design services in California list.
Install casements.
Have jute or soft linen curtains.
Have a classical set of small windows of six to eight on one wall.
Create an arch or a round window.
Sliding, awning, and garden windows are best for apartments.
Convert the roof into windows for extra light and air.
Interior Lighting Design:
Good illumination in any room is essential to set the mood right. It will bring an aesthetic appeal and is an attraction for all. Here is what you can do to illuminate the vicinity.
⦁ You can hang artwork with lights to highlight essential features.
⦁ Create a night sky in the children's room by hanging stars and the moon, which illuminates in the dark.
⦁ Hang chandeliers and pendants everywhere to get the light flowing.
⦁ Place table and floor lights to create an extra walkway flow as you walk by the area.
⦁ Install color lights in the entertainment room or the walkway.
The Interior design services near me, such as ericbreuerinteriors.com, have loads of ideas, so feel free to talk to the expert.
Have you heard of a color consultant? Having one may seem unnecessary, but no project is complete without one. The color consultant at ericbreurinterior will help you in these ways.
⦁ The expert will save your time by choosing the color and decoration theme.
⦁ A budget is essential, and a consultant will save you a lot of money. The expert will give you ideas about the color of furniture and accessories. It will save you rounds of replacing and renovating multiple times.
⦁ The expert will help you decide according to the latest trend.
⦁ You can pull everything together to find the perfect balance.
Decorative Finishes and Art:
Generally, people see wall art and decorative finishes as the last stage of the Interior design services list. On the contrary, the artwork is the first thing that enhances your interior, especially the main wall.
Wall art creates a focal point in any room. It is the only element that will draw attention and give the viewer a sense of what to expect. You can have wall art above the fireplace, the dining table, or the main entrance.
Interior design services in California have many ideas for you. Create visual weight by hanging prints and old paintings. Rough textures are also considered an excellent decorative finish to the entire project.
Indeed, even soft furnishings can completely change the look of the residential or commercial project. It creates the correct form of balance and highlights the small details. So what can you do with soft furnishings?
⦁ Hang bright color drapes.
⦁ Have thematic sofa covers and cushions.
⦁ Create hand-painted waves or a sandstorm in bedrooms.
⦁ Mix different patterns for drapes and other items to enhance the texture.
⦁ Use webbings and paddings for upholstery.
⦁ Carpets and rugs come in an array of designs. Choose according to the color palette to create harmony and the perfect balance.
Our Interior Design Services:
We have highlighted all the services that we offer at Eric Breuer Interiors. You can take advantage of the 3D technology and determine what design you like the best. Just give us the service details of the project and your budget, and we will come up with a perfect plan and give you an Interior design services description in detail.
We provide services in different counties such as Yolo, Nevada, Yuba, El Dorado, Placer, and Sacramento.
Moreover, reach out to the design team to discuss the budget and tailor a plan combined. We assure you of the best interior work and Interior design services in California.
You might also like to read about Ten Best California Living Room Ideas.